*
SERVICE CHARGES
Preparation of service charge budgets, collection of ground rents, service charges and reserve funds in accordance with the lease.
0
HEALTH & SAFETY
We regularly review all our properties to ensure they are compliant with current health and safety legislation. We also make sure health and safety regulations are complied with in relation to any major works undertaken.
s
PROPERTY INSPECTIONS
Regular inspections ensure the building is maintained and that high standards of workmanship are adhered to by our contractors.
w
GENERAL MAINTENANCE
Maintenance issues are dealt with promptly and efficiently by reputable and locally based tradesmen. Contact us today
REPORT A BLOCK MAINTENANCE PROBLEM
Owners only! If you are a tenant please report the issue to your landlord
WHY CHOOSE PARK LANE BLOCK MANAGEMENT?
OUR ETHOS
By listening and discussing issues with our clients, we can identify solutions and provide the necessary guidance in what can be a complex area of property management. We aim to remove the stress associated with block management by providing a high quality and efficient service. Owners and residents can feel confident that their property is our number one priority.
OUR CREDENTIALS
Our team have over 25 years of experience throughout the UK - as landlords, property managers and letting agents. We pride ourselves on delivering a professional, reliable and high quality service and draw on our collective experiences in the field of property management to advise clients on best practise, lease obligations and legislation changes.

Park Lane Block Management is a member of The Association of Residential Managing Agents (ARMA), the leading professional body for residential managing agents in England & Wales. They promote high standards of leasehold management and professionalism through advice, training and guidance. All members of ARMA must adhere to their standards charter and are audited by the Royal Institution of Chartered Surveyors (RICS) once every three years.

In respect of insurance services only Park Lane Block Management Ltd is an appointed representative of Arthur J. Gallagher Insurance Brokers Limited which is authorised and regulated by the Financial Conduct Authority. Registered Office: Spectrum Building, 55 Blysthwood Street, Glasgow G2 7AT. Registered in Scotland. Company Number: SC108909.
OUR GOAL
For our client, a residential block is a financial investment. For the property owners within that block, it is their home. Being mindful of both these interests is at the heart of everything we do. A well managed and smooth running block is mutually beneficial and our goal is to provide a flexible and collaborative service to achieve this.
OUR CLIENTS
Our clients include residential management companies, Right to Manage companies, new build developers and private landlords. Our extensive portfolio ranges from listed buildings in conservation areas to brand new developments. Over the years, we have successfully overseen major renovations and extensive refurbishments in a number of the blocks we manage.
Park Lane Block Management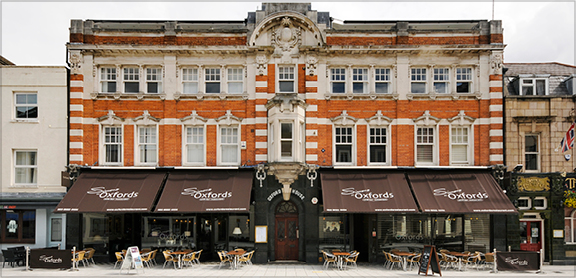 DOCUMENTS TO DOWNLOAD
Read our Park Lane Block Management zero tolerance policy

Download our Park Lane Block Management brochure

Download our Park Lane Block Management Terms of Business

Download a list of the most frequently asked questions and our answers.

Download our guide to owning a Leasehold property.
//Sidebar Text